1964 American Born Commercial and Fine Artist, 1987 Pratt Institute Graduate
©All artwork and Art Series Styles have been officially registered with US Copyright Office and are protected.
©1990 - ©2018, Randy Richards. All images, artwork, style and concept ideas are owned by Randy Richards and cannot be copied and/or printed without written consent of Randy Richards. Not only are the individual pieces shown on this site copyrighted, but All the styles of art shown here are also copyrighted so no one can replicate any of the styles shown here in any way without the permission of Randy Richards.
The concept of combining different photos that are taken from different times of day or year(s), in focus out of focus, using different exposures, colorizations etc…and using a cube, or just placing photos on photos or in stripes cannot be used by anyone for any use, or copied and/or printed without Randy Richards written consent. This style originated in 2006 and is documented in painting in 2006 and documented using photography in 2008. This website originated in 2008.
R A N D Y R I C H A R D S
CLICK ON ANY IMAGE TO SEE MORE OF THAT SERIES



Gallery Shows of This Style: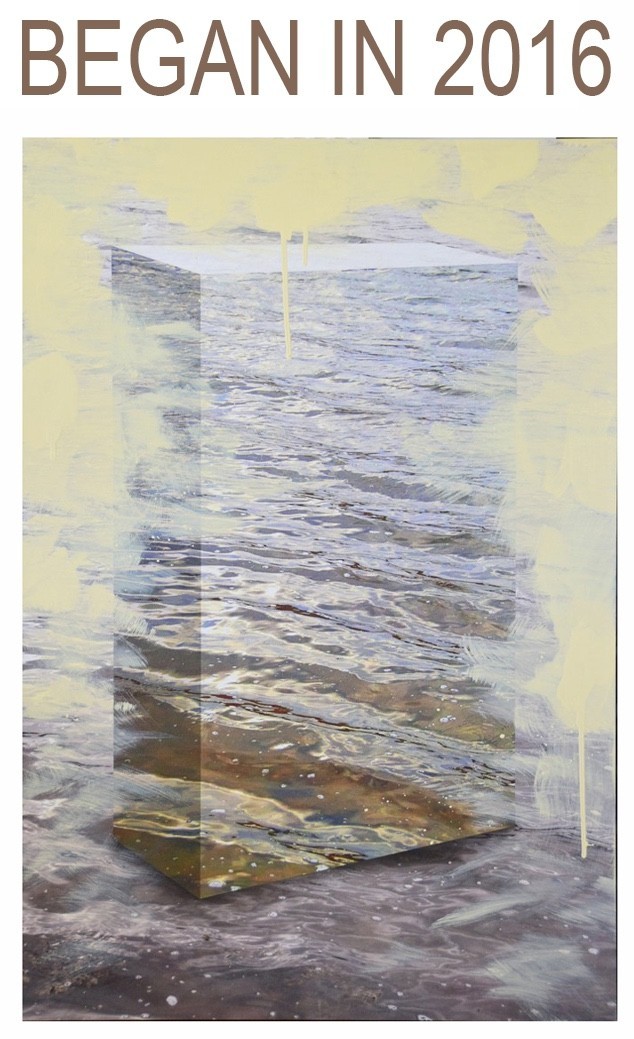 BEYOND THE 3RD DIMENSION - A STUDY OF TIME AND SPACE
In 2008, Randy Richards became the first artist in history to combine photos from different times of the day or year into the same piece. Richards had been using Photoshop commercially since the year it was invented and was bound to create some interesting fine art eventually.
What started as paintings from doodles in 2006 developed into digital, assembled photos ​​​​from 2008-Present. Randy combines 2-3 different photos of the same scene. He depicts different times of the day or year into each piece, currently using the cube as the device for assembly. Being a 3D package designer professionally, the cube began popping up in his doodles and eventually in his fine art. These first became large paintings. Always intrigued with Monet's painting of the same scene at different times of day inspired Randy. Randy establishes a strong sense of space, light and a 3D reality that makes you feel you can step right into the cubes and enter a new dimension. His first pieces in 2007-2008 didn't use the cube. They simply had the two photos on top of each other but that quickly changed as he didn't feel it was interesting enough. ​Randy provides a whole new perspective on dimensionality, time and space.
Please visit the Gallery & Museum Shows page to see actual pictures from shows.
MMOA / MYSTIC MUSEUM OF ART, 9 Water Street, Mystic, CT - August 3 to September 22, 2018
ZAHN GALLERY, AT MIDDLESEX HOSPITAL, 250 Flat Rock Place, Westbrook, CT 06498, March 29 to May 25, 2018
MMOA / MYSTIC MUSEUM OF ART, 9 Water St, Mystic CT - September 22 to November 11, 2017
REYNOLDS FINE ART, Orange St., New Haven, CT - November 23 to December 23, 2016
MMOA / MYSTIC MUSEUM OF ART, 9 Water St, Mystic CT - March 31 to June 3, 2017
VAN DER PLAS GALLERY, Church St, NY, NY Lower East Side - May 15 to 23, 2017
CAFA CT ACADEMY OF FINE ARTS, Shown at Mystic Museum, 9 Water St, Mystic CT - June 16 to July 29, 2017